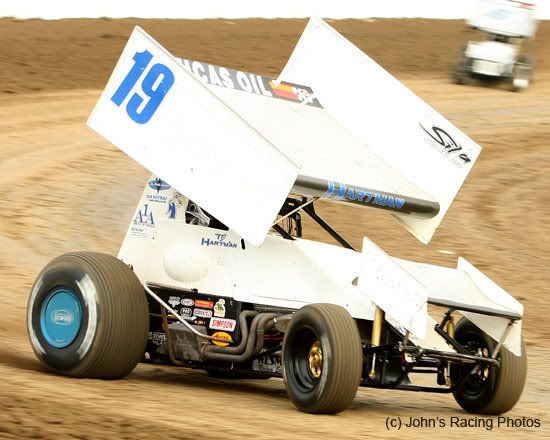 Video: TJ Hartman Racing - in-car camera with heat race action at GHR June 2, 2012! Click on picture to watch video
TJ Hartman Racing - Update: Gobble Gobble!
Puyallup, WA - November 21, 2012...
As the traditional Holiday of Thanksgiving is upon us, all of us at TJ Hartman Racing would like to express how thankful we are for our friends and partners who make it possible for TJ to live his dream of driving a race car. And we are especially thankful to live in a country where the freedom to try and live those dreams allows it to become reality.
Thanksgiving is a time to get together and celebrate with our friends and family. And to be a part of the great community of racing, is just one more thing to be thankful for. Happy Thanksgiving!
Be sure to stay up to speed with TJ and Scott Wilson's Western Landscape Supplies Midget, as they get ready to take on Australia. The countdown is on! Follow along on twitter at http://www.twitter.com/tjhartman19 or on TJ's Facebook page at http://www.facebook.com/tjhartmanracing for the latest information.
Next scheduled stop - Turkey and all the trimmings!
TJ Hartman Racing